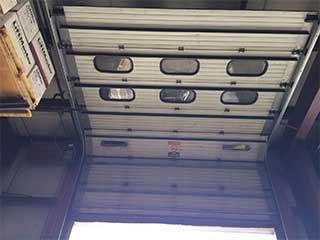 If you're someone who embraces the DIY culture, you're probably a fan of tinkering with items around your home. It can be tempting to try and fix your garage door, but important to remember not to. Push your boundaries with everything but this tricky system. Though you can perform maintenance with no problems, you should avoid attempting repairs at all costs.
Leave this work in the hands of professionals and you can rest assured everything will be taken care of. Though you could take our word for it, you're probably wondering why you should hire a professional to repair your door? If so, fortunately you're in the right place.
Hiring an Expert Will Save You Money!
Most people believe the DIY approach can save you money. Though it can, it can also set you back further. Having to buy the right tools to fix errors is a costly venture which is counterproductive. Professionals have everything they need to repair your garage door, and can do so for a fair price.
Added Convenience
Phoning a professional is a convenient process. Simply call an expert, arrange an appointment, and let them do the rest. They'll do all the work for you, meaning you can focus your time on other activities. You can consequently rest easy knowing you've left the work in the hands of professionals.
Professionals Have the Right Skills
If you attend to a small issue, but don't have the prerequisite skills, this can exacerbate matters considerably. Instead, an expert will have years of experience and expertise, necessary to tackle otherwise insurmountable problems. A highly qualified expert will leverage years of industry knowledge to tackle your repair needs in ways you would have never thought of.
Safety First!
A garage door is heavy, and thus very dangerous. You'll be dealing with a 400 pound door, and springs which have enough force to take an eye out. Your safety should be a priority, so you'd be silly to think you can just dive in head first and safely repair issues despite having no formal training.
Thanks for reading this article. Hopefully you have found the information useful, and understand the importance of hiring an expert. If you would like to ask any questions, please contact our team of professionals and we'll get back to you in due course.